Company News
BP gets $296m for African marketing businesses
Mon, 15 November 2010
Article viewed 1569 times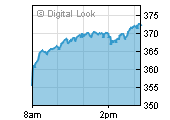 Price: 492.15
Chg: 4.15
Chg %: 0.85%
Date: 17:04
FTSE 100 Quote
Price: 7,523.04 Chg: -19.83 Chg %: -0.26% Date: 16:54
The trimming of the BP empire continued Monday morning with the oil giant completing the sale of five southern African marketing businesses.

The company has agreed to sell its fuels marketing businesses in Namibia, Botswana and Zambia to Swiss company Puma Energy, a subsidiary of Trafigura Beheer.

BP also announced that it has agreed to sell its 50% interest in each of BP Malawi and BP Tanzania to Puma Energy, subject to the pre-emption rights of its co-shareholders, namely the Press Corporation Limited in Malawi and the government of Tanzania in Tanzania.

The decision to offload these businesses was first announced in March 2010.

Puma Energy has agreed to pay BP a total of $296m in cash, subject to certain post-completion price adjustments, for all of BP's interests in BP Namibia (100% share), BP Botswana (100%), BP Zambia (75%), BP Malawi (50%), and BP Tanzania (50%).

The five businesses in which BP is selling its interests supply commercial fuels, aviation fuel, lubricants, and a total of almost 190 service stations across the five countries. They also own and operate storage depots and, in Namibia, an import terminal and, in total, employ some 402 staff.