Company News
Enterprise Products files lawsuit against Amec Foster Wheeler
Tue, 13 September 2016
Article viewed 2360 times
Amec Foster Wheeler Quote
more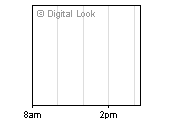 Price: 512.00
Chg: 14.30
Chg %: 2.87%
Date: 16:40
FTSE 250 Quote
Price: 19,566.42 Chg: 49.06 Chg %: 0.25% Date: 16:39
(ShareCast News) - Amec Foster Wheeler said on Tuesday that Enterprise Products has filed a lawsuit in the Harris County Court, Texas alleging that it is responsible for cost overruns and delays on Enterprise's propane dehydrogenation (PDH) unit in Mont Belvieu.
"The contract we signed with Enterprise allocated risk on timing and cost to them and this legal process appears to be an attempt to avoid the terms they signed up to in 2013. We consider these proceedings to be misconceived and we intend to vigorously defend these claims," Amec said.

The FTSE 250 oilfield services company had signed a contract with Enterprise back in July 2013, covering engineering, procurement and construction activities. The principal terms were for payment of hourly rates and costs on a reimbursable basis with an estimate for the date of completion. For the avoidance of doubt, this was not a fixed-price contract, Amec said.

Amec said it has taken a provision of £33m on this project against disallowed costs and warranties as part of the adjustment to fair values of Foster Wheeler AG's assets and liabilities post acquisition.

At 1412 BST, the shares were down 2.2% to 541.50p.