Company News
Finance director of Safestay and Safeland, Mark Beveridge resigns
Fri, 18 August 2017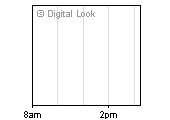 Price: 52.00
Chg: 0.00
Chg %: 0.00%
Date: 16:55
FTSE AIM All-Share Quote
Price: 996.64 Chg: 1.97 Chg %: 0.20% Date: 17:09
(ShareCast News) - Mark Beveridge, finance director of hostel operator Safestay, as well as property investment group Safeland, has resigned from both firms.
In an identical statement released on Friday, the two companies announced Beveridge would be parting ways to pursue "other business interests" on 16 November.

The search for a replacement is already underway.

Larry Lipman, managing director of Safeland, said, "On behalf of the Board I would like to thank Mark for his contribution to the Company during a period of significant positive change and wish him well in the future."

As of 1300 BST Safeland shares were down 2.43% to 54.15p and Safestay saw a 3.64% decline to 53.00p.