Company News
Homeserve to face FSA probe
Tue, 22 May 2012
Article viewed 1421 times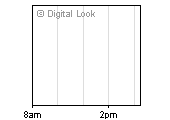 Price: 825.50
Chg: 0.50
Chg %: 0.06%
Date: 16:49
FTSE 250 Quote
Price: 20,130.95 Chg: -86.18 Chg %: -0.43% Date: 16:59
Homeserve, the home emergency insurance and repairs group, said that it was facing an investigation by the Financial Services Authority over 'certain historic issues'.

The firm has had a torrid year that saw it temporarily suspend its UK sales and marketing activity in October after evidence emerged that some customers did not understand what they were buying.

In its annual results the firm announced: "The FSA has informed us that they intend to investigate certain historic issues".

"The FSA's investigation will take a number of months to complete," it said.

Homeserve added that it would cut back its operations in the UK in the wake of the problems.

The stock tanked in late October after the firm announced that it was halting UK operations following a review by audit firm Deloitte found "processes that did not meet the company's required standards."

"We took immediate action to address these issues and have implemented a thorough and extensive change programme in our UK business," said Chairman JM Barry Gibson.

But he warned that the process was "taking longer and costing more to implement than originally planned".

In terms of results, the firm had already prepped the market in March that it was trading in line with expectations, so the figures will come as no surprise.

Profit before tax was up 8% to £126m on revenues that were up 14% to £534.7m.

Basic earnings per share leapt 48% to 35.4p and the firm pushed its dividend up 10% to 11.3p.

UK revenue fell by £5.4m to £353.5m, mainly due to the temporary suspension of sales and marketing activity in October.

Total customer numbers fell nine per cent to 2.7m, while policy numbers fell 12% on a year ago to 6.7m.

Homeserve said plans to cut back on activity in the UK going forward would lead to a reduction in customers to between 2.2m and 2.4m during its 2013 financial year.

However, the company said international sales had helped make up for the UK shortfall, including a 23% rise in policies sold in the USA, taking the total there to 1.71m.

In a separate announcement the FTSE 250 firm announced it had found a new financial director.

Jonathan Ford, currently Group Finance Director of NWF, an AIM listed specialist agricultural and distribution group.

Prior to joining NWF in March 2009 Ford had spent four years at HomeServe, firstly as Group Commercial Director and later as Finance Director of it Emergency Services Division.