Company News
Ladbrokes Coral sees more merger benefits
Tue, 28 March 2017
Ladbrokes Coral Group Quote
more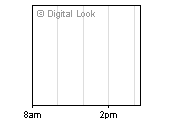 Price: 120.20
Chg: 0.40
Chg %: 0.33%
Date: 16:34
FTSE 250 Quote
Price: 19,517.36 Chg: 99.03 Chg %: 0.51% Date: 17:14
(ShareCast News) - In its first full-year results as a merged company Ladbrokes Coral reported profits near the top end of forecasts and increased synergy targets, although the government's triennial review due in late spring remains a major cloud on the horizon.
The government has indicated that they will be pursuing a mandatory horse racing levy payment of 10% on all channels from April 2017. Another looming threat is an industrywide investigation by the Competition & Markets Authority into customer terms and conditions applied in the betting and gaming sector.

Trading since the year end has seen mixed sports results, with a run of "exceptionally customer friendly" Italian football results hitting European revenues and margins, but the company said total group net revenue was still 2% ahead of last year and so it remained on target for the full year.

The integration of the two businesses is now expected to produce cost synergies of nearer £100m by 2019, upgraded from the initial guidance of £65m.

For the 2016 calendar year, the company, which was finally formed when the merger was completed in early November, generated pro forma combined revenue of £2.35bn, which was an 11% increase on the previous year.

Earnings before interest, tax, depreciation and amortisation grew 14% to £380m and operating profits surged 22% to £264.3m.

In a January trading statement the company said it expected these profits to be in the range of £275-285m, but after disposing of 360 shops and adjusting for amortisation the range moved down to £256-266m.

Underlying earnings per share were reported at 6.6p, reflecting a 10% increase on 2015 after adjusting for a prior year one-off tax credit.

A proposed final dividend of 2p means the full year dividend was flat at 3p.

Net debt finished the year at £1.1bn, just over 2.8 times proforma EBITDA.

In the UK, an increase in football betting, driven by the Euros and the rollout of self service betting terminals, helped to partially offset the continued decline in the popularity of horse and greyhound racing.

The European Retail businesses posted a very strong performance with proforma operating profit over 200% ahead of last year and net revenue 12% ahead on a constant currency basis.

"Our plan is simple," said chief executive Jim Mullen. "We are focussed on building on the leading multi-channel experience developed by both brands, utilising a rigorous approach to data driven marketing and ensuring that our product delivers a leading customer experience."

"We will look to leverage our existing experience in international markets to drive further growth and use our significantly increased scale in technology to develop new products and deploy across the enlarged group," he said, but acknowledged the company faces some short-term uncertainty with the triennial review.

Analysts at Investec calculated the additional £35m of synergies are worth the equivalent of 14.7p per share.

They noted that the lock-up for private equity investors, who own 26.4% of the group, ends on 1 May and outcome of the Triennial Review is expected be announced in April/May.

Numis said the current year guidance was reassuring, but while the shares were not felt to be expensive, "we are increasingly concerned with its exposure to retail and in particular gaming machines which are subject to the government's triennial review".

Widespread reports suggest the maximum stake for 'B2' games on the SSBT machines will be severely reduced from £100, estimating that a cut to £40 could impact the company's EBIT by circa 26%.

"Until the review is published, which we expect to be end of April/early May, we would avoid this stock noting the potential implications for group leverage."