Company News
Lok'n Store H1 EBITDA rises 15%
Mon, 26 April 2010
Lok'n Store Group Quote
more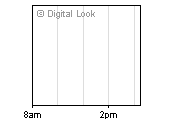 Price: 370.00
Chg: -5.00
Chg %: -1.33%
Date: 16:30
FTSE AIM All-Share Quote
Price: 996.64 Chg: 1.97 Chg %: 0.20% Date: 17:09
Lok'n Store Group increased half year EBITDA and issued an upbeat outlook on the UK self-storage market, saying it is well positioned within it.

Group EBITDA was up 14.5% to £1.45m for the six months to 31 January 2010 while revenue rose 1.8% to £5.19m. Operating profit during the six months surged 77% to £438,058.

"Lok'nStore has performed well in difficult economic conditions and we are encouraged by current business," the group said in a company statement.

Looking ahead it added, "While economic conditions appear to have stabilised we will continue to focus on growing the cash flow from the existing portfolio by increasing occupancy, revenues, and controlling costs. Self-storage remains an attractive growth market in the UK and Lok'nStore remains well positioned within it."

An interim dividend of 0.33p per share has been recommended compared to no dividend the same time a year earlier.