Company News
Reckitt gets Suboxone green light in US
Tue, 31 August 2010
Reckitt Benckiser Group Quote
more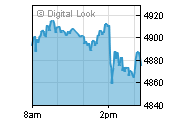 Price: 6,857.00
Chg: -178.00
Chg %: -2.53%
Date: 17:14
FTSE 100 Quote
Price: 7,542.87 Chg: 26.70 Chg %: 0.36% Date: 17:14
The US Food and Drug Administration (FDA) has given approval to Reckitt Benckiser's new drug application to manufacture and market Suboxone sub-lingual film in the US.

The Anglo-Dutch household goods giant said that Suboxone sub-lingual film will be available from early October 2010 to patients in the same doses as currently offered by Suboxone (buprenorphine and naloxone) sublingual tablets C-III.

A Risk Evaluation and Mitigation Strategy (REMS) programme is being implemented as part of the FDA requirements to ensure that the benefits of treatment with Suboxone sublingual film outweigh the potential risks, particularly risks of accidental overdose, misuse and abuse.

Suboxone sublingual film has been developed through an exclusive agreement with MonoSol Rx, using its proprietary PharmFilm technology, to deliver the opioid dependence treatment Suboxone in a fast-dissolving sublingual film.