Market Buzz
Sunday share tips: BP, Wincanton
Sun, 09 July 2017
Article viewed 2176 times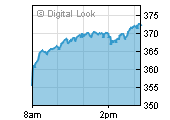 Price: 463.50
Chg: 4.10
Chg %: 0.89%
Date: 16:49
FTSE 100 Quote
Price: 7,263.90 Chg: -8.05 Chg %: -0.11% Date: 17:04
(ShareCast News) - In the Sunday Times' 'Inside The City' column this week, John Collingridge looks at oil giant BP, describing their annual energy outlook to 2035 as containing "more than a touch of self-denial" as the company predicted both hybrid and pure battery electric card would make up a rather small 6% of the global fleet by that time.
It is indeed a low prediction, with both the old guard and new faces in the automaking industry angling for greener vehicles as fuel prices remain stubbornly high and consumers come around to the idea of plugging in their family wagon overnight.

Volvo committed to manufacturing only electric vehicles within the next three years recently, something Collingridge described as "a seminal moment".

The Swedish carmaker wants to be sell a million electric cars each year by 2025, five full years after new-kid-on-the-block, Elon Musk's slick American brand Tesla, wants to do the same.

Indeed, BP was warned in May by lobby group Client Earth that it was misleading investors by not fully addressing these downside risks to demand for stick black ex-fossils.

Collingridge did point that that BP did recognise the world is changing, however, and was responding by selling more than $500bn in assets and moving away from the capital-intensive end of oil production.

At the moment, it is considering selling is Canadian tar sands to pivot its focus to exploiting existing assets - something the company's accountants would no doubt be grateful for as well.

And at the other end, chief executive Bob Dudley is putting his money on the downstream end - selling motorists more flat whites and sausage rolls at motorway services - with the company expanding its partnerships with retailers like Marks & Spencer.

Its focus on gas was also not a bad play, Collingridge said, with the power for electric cars needing to be generated by something, and coal on the way out as a fuel of favour for power companies.

In those senses, BP was moving faster than its peers such as ExxonMobil in modernising in the face of some serious risks to demand for oil.

"But is it moving fast enough to keep pace with the seismic shifts in the world of power? Its reluctance to admit to the scale of change suggests not. Avoid."

Over in the Mail on Sunday, Midas spoke of Wincanton delivering for shareholders despite the recent dip in the share price, after the column recommended the shares last November at 208p.

They managed to get above 300p in June, before taking a dive at the end of the month, though they still stand above 242p - making for a capital gain of 17%, alongside a 6.1p final dividend announced in May since the recommendation.

The company's timeline since November hadn't exactly been plain sailing, however, with the firm losing its large Tesco warehousing contract, but picking up retailers Ikea and Wilko along the way.

And while revenue did drop 2.6%, with headline profits also softening, Midas put this down to a one-off gain from the sale of a non-core operation in the prior year, noting underlying profits were still 18% higher.

The firm had also made progress with its pensions deficit, bringing it down to £78m from £105m, and Wincanton had also brought down debt thanks to that one-off sale.

"The dividend and share price rise at Wincanton, despite the recent dip, represent an excellent return of well over 20 per cent in roughly eight months."

Please note: Digital Look provides a round-up of news, tips and information that is impacting share prices and the market. Digital Look cannot take any responsibility for information provided by third parties. This is for your general information only and not intended to be relied upon by users in making an investment decision or any other decision. Please obtain a copy of the relevant publication and carry out your own research before considering acting on any of this information.